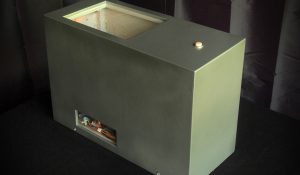 "Reach"
How social is social media? In just a few years this phenomenon has taken over many people's lives, with positive and negative results.
How do "friends" on social media compare to real physical friends?
Does social media make people less lonely or more lonely? More satisfied with their lives or more envious of others?
Are people becoming slaves to the moment and losing the ability to think long-term, to converse in person, and even to concentrate?
"Reach" is a multimedia kinetic sculpture that reflects on these questions and aims to inspire the viewer to do the same.